Smart Switch
In this section we'll walk through creating a Smart Switch and controlling it using Amazon Alexa.
Step 1 : Create a Sinric Pro account
Step 2 : Link your Amazon Alexa account
Open your Amazon Alexa app.
Goto Skills & Games.
Search for Sinric Pro.
Click ENABLE TO USE.
Enter the credentails you created in step 1.
Step 3 : Create a new device: Switch
Login to your Sinric Pro account.
Go to Devices menu on your left.
Click Add Device button (On top left).
Enter the device name SwitchOne, description My First Switch and select the type as Switch.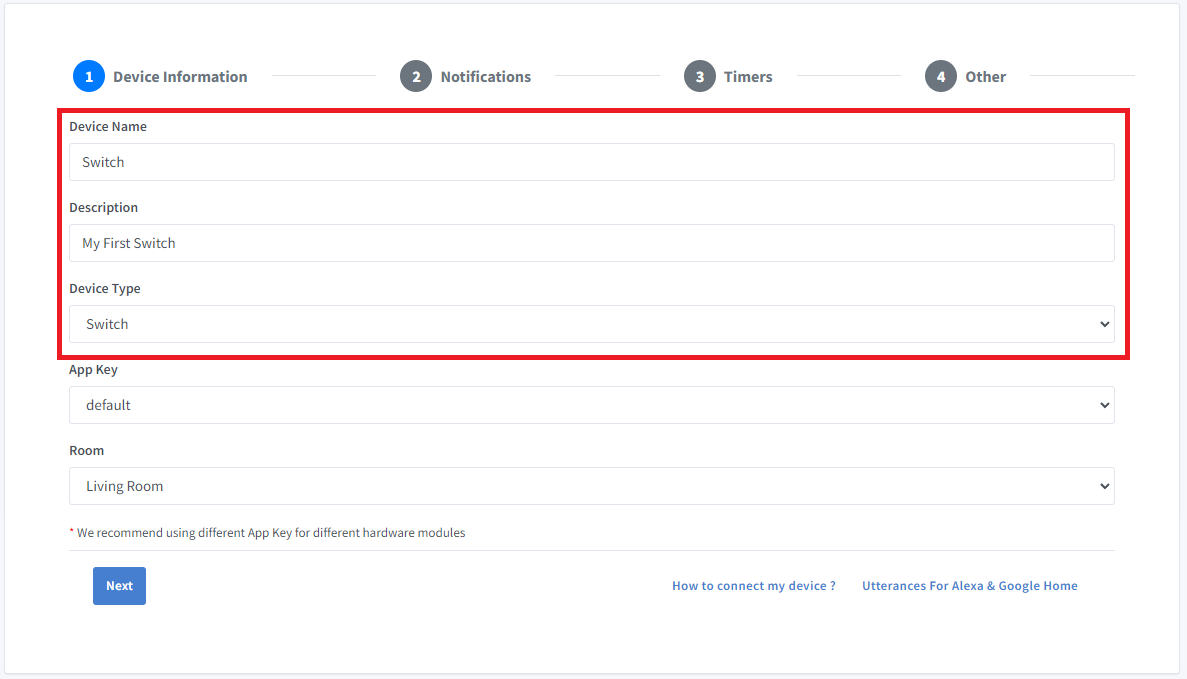 Click Next

Select appropreate notifications if you wish to receive push notification via Sinric Pro app.
Click Next

The timer can be configured to turn ON or OFF after a certain amount of seconds. eg: automatically switch off your iron after an hour once turned it on.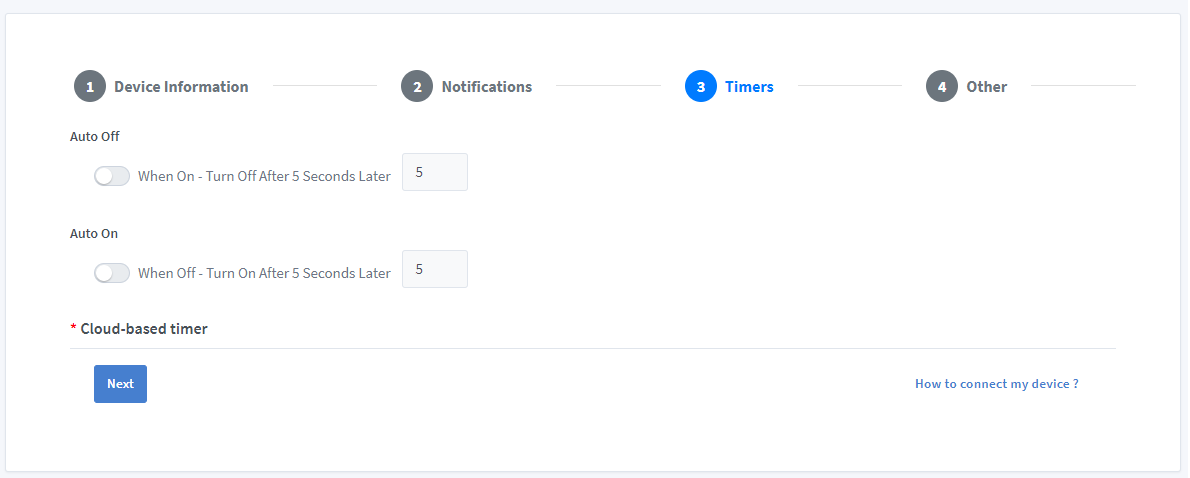 Click Next

Sinric Pro And Alexa (US) supports energy estimates. If you know how much electricity your connected appliance uses, you can enter it here.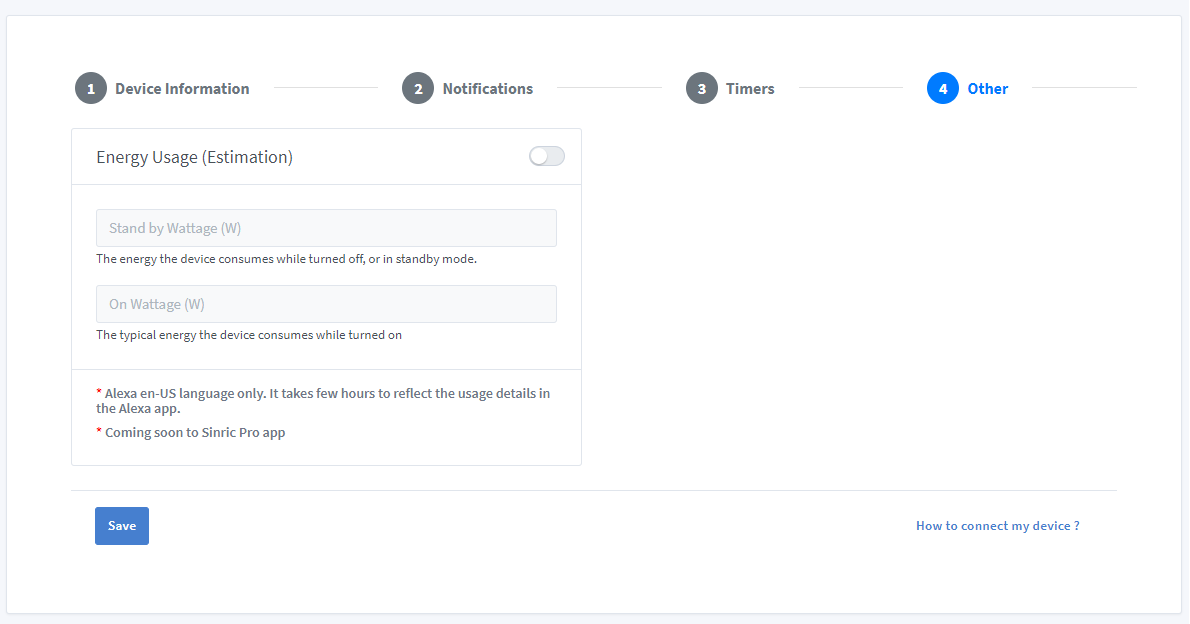 Click Save

Next screen will show the credentials required to connect the device you just created.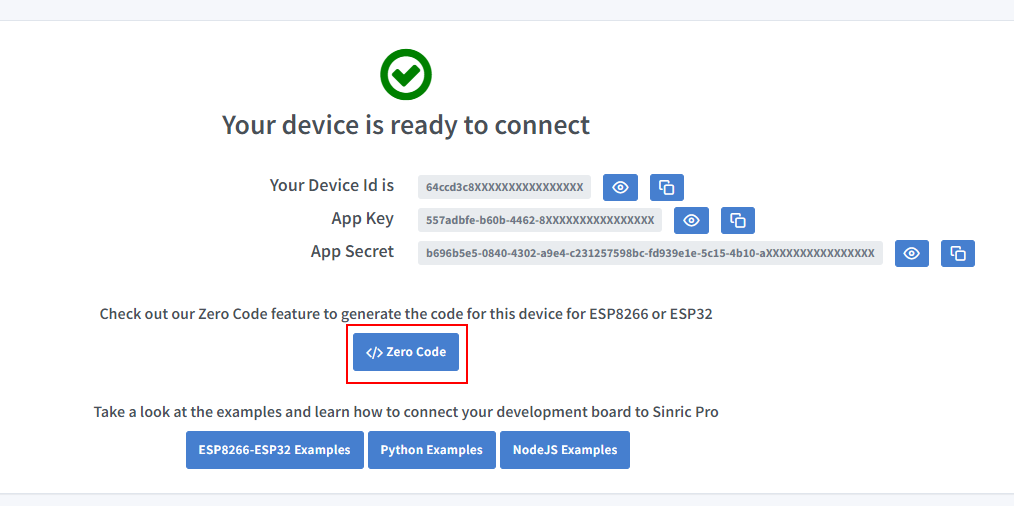 Copy the Device Id, App Key and App Secret

Keep these values secure. Sharing them will likely suspend your account.
Once you click on the save button Alexa should automatically detect the device we just created (If you completed Step 2). You should see a push notification like below in your phone.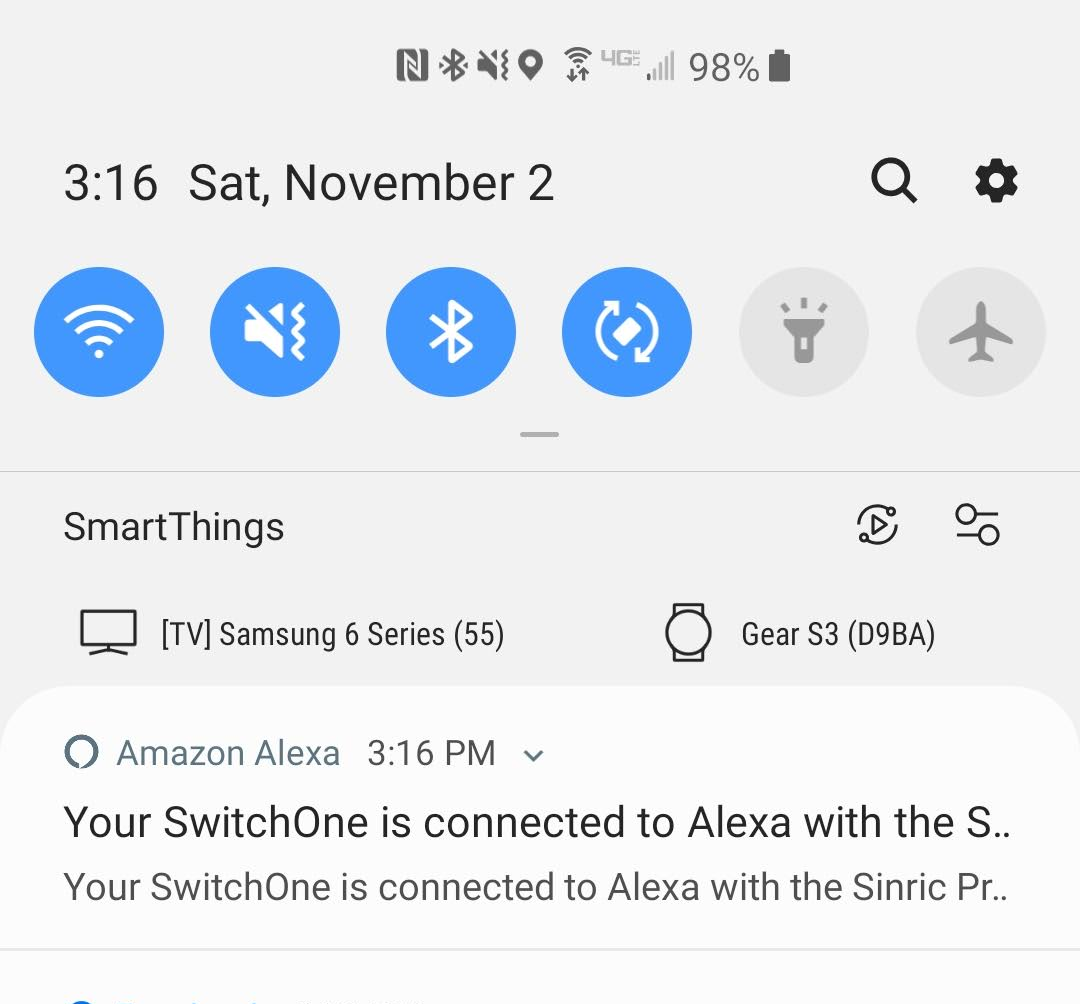 If you did not get the push notification, you can either ask, "Alexa, discover devices", or use the Add Device workflow in the alexa app.
Step 4 : Build A smart switch
4.1 Example below assumes a WeMos D1 Mini and associated relay shield.
Any MCU capable of running C++ code (NodeMCU, ESP-8266, ESP-32, Arduino) can be used.
For this example power is provided via USB
Details such as converting line voltage to 3.3V or 5V DC are not covered here.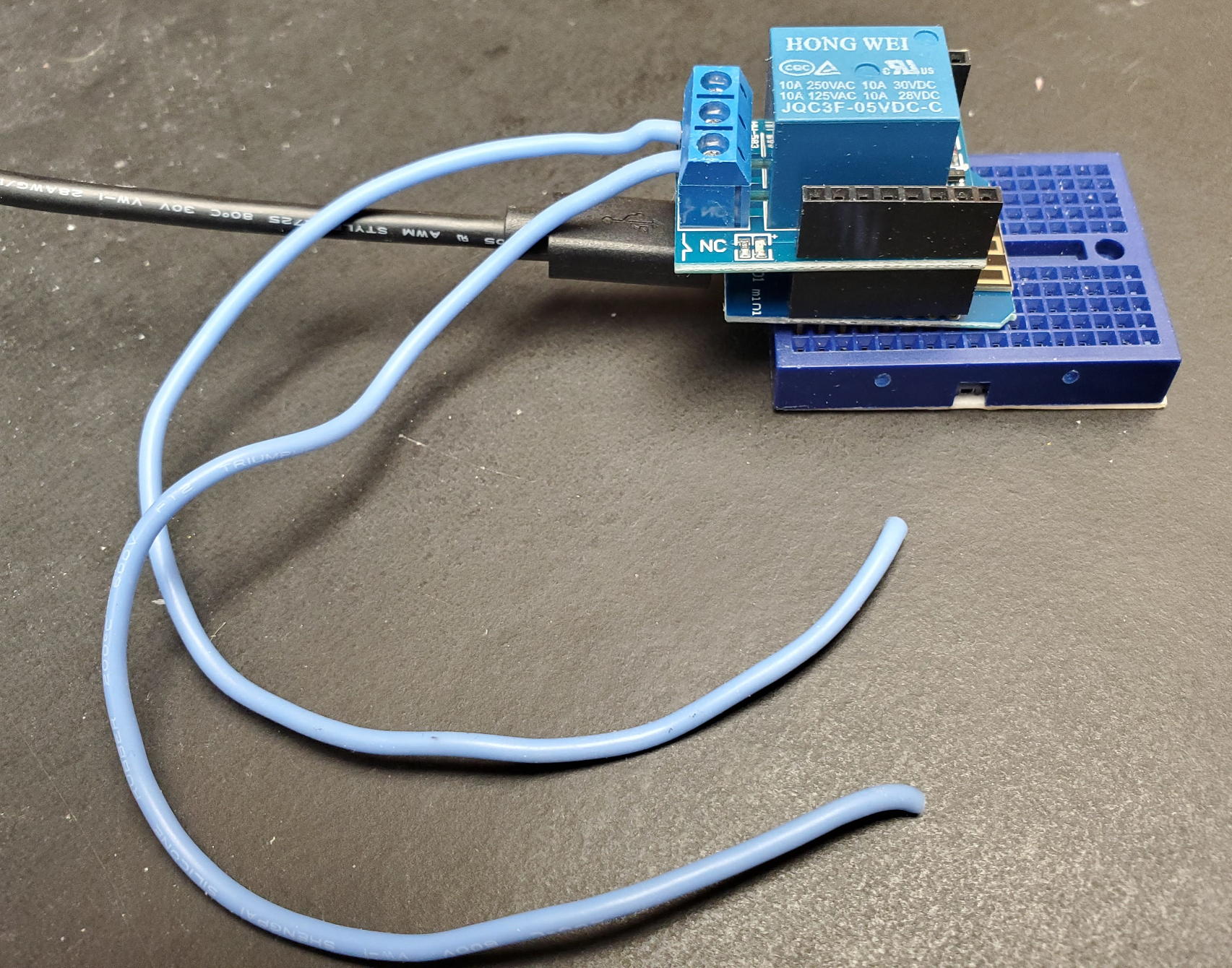 Step 5 : Program your device.
SinricPro can be used from the Arduino IDE or any modern C/C++ IDE
SinricPro works with PlatformIO - tested on VSCode and Jetbrains CLion.
Download the demo code from here
Update the APP_KEY with your App Key
Update the APP_SECRET with your App Secret
Update the SWITCH_ID with your Device ID
Upload the code to your ESP module.
Toggle 'SwitchOne' in your Alexa App.
Each time you toggle the switch you should hear the relay click.
This document is open source. See a typo? Please create an issue